Installing the firewall license
When the permanent license is installed on your firewall, it replaces the temporary license. This will activate the features and options subscribed in the firewall's maintenance pack.
Retrieving the firewall license file
Log in to your MyStormshield personal area.
Go to Product > Product management.
In the Product management area, identify your firewall with the help of the Maximize and Minimize buttons, or by entering its serial number in the search zone. Click on it.
In the Downloads section on the right, click on the link next to License file. Accept the download of the .licence file.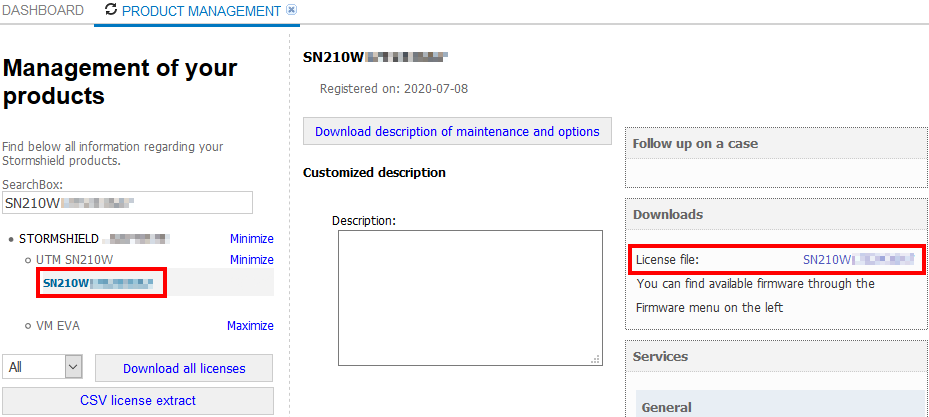 Installing the license on the firewall
Go to the firewall's administration interface at https://10.0.0.254/admin.
Go to Configuration > System > License.
In the Install from file area, select the file that was downloaded earlier.
Click on Install the license file, then wait while the license installs.
The information in the General tab will then be updated. The details of the license can be viewed in the License details tab.